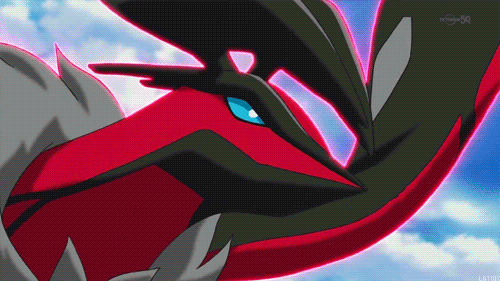 ☠ Kieran Williams ☠
"Stay out of my way. Or else."
"Oh my Arceus!" Kieran exasperated. "I don't care. Just don't goddamn touch me." His tone wasn't necessarily angry, just so... done. As if he didn't have the energy to deal with this. He tried to shrug her off, doing his best to detach her from himself. "I don't need to talk. I can choke my feelings down and focus on the task at hand. You should too. It's the only thing that's important. Especially if Arceus wants it too."
With a huff, he grasped one of the Poke Balls on his belt and released his Weavile. "Katana, I want you to look around the town. You know what we're looking for. If you see anything weird, I want to know." He hesitated for a moment, his jaw clenching as he returned the ball to his belt and his hand drifted over another. After another moment's hesitation, he withdrew that Poke Ball as well and let out Venom, his Shiny Greninja. "You too. But you must not be seen. You're very noticeable, but you're also the stealthiest Pokemon I have. I trust you both." Finally, Kieran gave a nod of his head.
"Gre."
"Wea."
The two Pokemon dipped their heads and then turned, a Smokescreen suddenly appearing, and they practically vanished into thin air.
Yveltal | Drain & Destructive Energy | Kalosian | Criminal | 2 Daggers