ѕαмє σℓ∂ ѕтσяу, ι нєαя∂ мιℓℓιση σƒ тιмєѕ.
Alright so first of all I know. Another one direction thread. But I had muse for it. Anyway here is the plot for this story. Abuse. Love. Revenge. Three words which are the power-ups of this story. So there are five lasses. They are part of a band called 'Live to sing' which got highly popular. Each one of them has a boyfriend. Here is the thing. They already were in a relationship before, but broke up because of the first word you heard before abuse. They're boyfriends abused them miserably which caused some to even cut. Later on in their life just as the band got it's high popularity the boys came back. Of course after so what called lieing about how they changed the lasses agreed to refresh their relations. However the abuse came up again. This time worse with silent threats behind it. After a while the lasses get the occasion to meet one direction. They fall for the lads immediately, or soon enough at least. What stands here? Love. Yes. Like in some sad stories love which isn't returned. What else the lasses can't really get to know the lads too much in fear of their boyfriends. Now. Eventually as we know they will leave they're relationship to find love with one direction lads. But what if the boys from the old relationships want revenge?
συя ℓα∂ѕ.
Harry Edward Styles [[ 'Hazza' ]]


Rp'er;; Like No Other = 1D
Liam James Payne [[ 'Daddy direction' ]]


Rp'er;; mzsarah
Zyan Javadd Malik [[ 'DJ Malik' ]]


Rp'er;; ❥тнυи∂єя
Louis William Tomlinson [[ Lou ]]


Rp'er;; ℵαтυяαℓ
Niall James Horan [[ Nialler ]]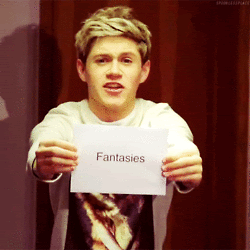 Rp'er;; Reserved.
тнє ℓαѕѕєѕ.
`` Brooklyn King


[size=7pt]Rp'er;; ℵαтυяαℓ[/size]
`` Alexandra Rosalinda


[size=7pt]Rp'er;; mzsarah[/size]
`` Reserved.
`` Madison Adams
[img width=510 height=318]http://www.hollybollyhub.com/b…ertson-sizzling-image.jpg[/img]
[size=7pt]Rp'er;; Like No Other = 1D[/size]
`` Cordelia Tanner


[size=7pt]Rp'er;; ❥тнυи∂єя[/size]
тнє ƒαη¢ιєѕ.
`` Brookyn && Zayn
`` Alexandra && Harry
`` Cordelia && Liam
`` Reserved. && Louis
`` Madison && Niall
тнє вσуѕ.
Ashton

Lucas
[img width=380 height=510]http://data.whicdn.com/images/…5q1rfpiboo1_500_large.jpg[/img]
Reserved.
Kyle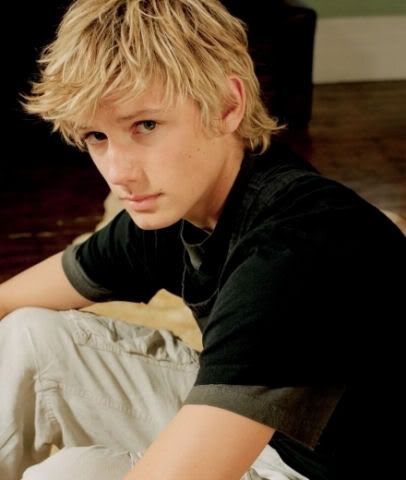 Brandon

єνєη ιƒ нαтє∂, тнє яυℓєѕ.
I don't have many so don't worry c:
1.::. This is semi-advanced. At least four sentences per post, with good grammar, punctuation and capitalization and such.
2.::. Please rp the lad as well as the lass. Also I would appreciate if from time to time their boyfriends were mentioned or there at some point.
3.::. For the codeword please put in 'Milkshake'.
4.::. Remove all the '( )' from the form.
5.::. No bullying, in IC or OOC.
6.::. Don't join or reserve a spot and then leave.
тнє ƒσям.

му ƒσям.

[img width=510 height=63]http://fontmeme.com/create.php…ize=25&style_color=000000[/img]

`` Starting step by step;;
Full name;;
"My name is Sophia Alexandra Liathe."
Nicknames;;
"I'm often called just Melody, because of my liking to music, or just Alex from my middle name."
Age;;
"Around 18 and a half."
Gender;;
"I'm a female."
Birthdate;;
"14th February 1995. Isn't it amazing how I was born on Valentine's day?!"
Hometown or Birthtown;;
"I was born in France. Now currently living in England."

`` Half-way to meet you;;
History;;
"So when I was six, still living in France my parents divorced. For the time I didn't know why before we got the message my father was getting married. Again. Though I didn't understand why so quickly. Then it turned out the only reason my parents weren't together any more was because my father was cheating on my mother. In time my mum found herself a boyfriend, soon her new husband. Then me Steven and my mother left to live a new life in England. So that brings as here. Now I'm the guitar player and one of the five singers in Live to dance."
Personality;; 
Sophia isn't the one to be a diva. She is hyper, and a very easy-going person. It's hard whenever you live around her, not to recognize her name. Even though she is not popular, neither an outsider. She has a beaming persona which causes her to sometimes be over optimistic but she doesn't really mind that. She has a lively spirit which can never be turned off. there is most probability in her being messy and disorganized. There is a limit to her optimism though and not many have stepped over it but better not get to the point in doing so.
Family;;
Aria - Mother - Alive - 30 years old
James - Father - Alive - 39 years old
Steven - Stepfather - Alive - 34 years old
Melissa - Stepmother - Alive - 25 years old
Stephanie - Adopted stepsister - Alive - 19 1/2 years old
Brooklyn - Sister - Alive - 3 months old
Pets;;
"I only have Chrissie, my little rabbit."
[[ clickie ]]
Fancy;;
Zayn Malik
Boyfriend;; 


Justin Ashton Breakwood.
20 years old.
He works in a store with different vehicle parts.
[img width=510 height=383]http://s2.favim.com/orig/35/bi…girl-Favim.com-287883.jpg[/img]
`` Almost there, aren't we?;;
Hair color;;
"Chocolate brown, nearly always in curls cascading down my back in waves."
Eye color;;
"Greenish blue."
Height;;
"I'm quite short. 6'5."
Weight;;
"About 89 pounds."
Body modifications;;
I have my belly button and ears pierced, no tattoos."
[[ clickie ]]
[[ clickie ]]
Diseases?;;
"I have dyslexia...."
Allergies;;
"I'm allergic to wool."
Likes;;
♚ Rain
♚ Love
♚ Animals
♚ Art
♚ Friends
♚ Photography
♚ Insects
Dislikes;;
✘ Her father
✘ My brother Carlos
✘ Cheerleaders
✘ Violence
✘ Darkness
✘ People who think they have all that
✘ Geeks
✘ Gothic and Emo people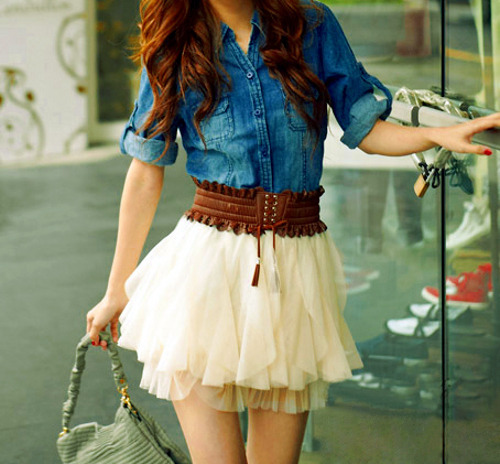 `` Simple little things standing in our way;;
Precious items;;
"First of all my diary."
[[ clickie ]]
"I don't know why i take it as for precious but Steven give me this necklace whenever he started to date my mum, as he said 'for a start of a good relationship!'."
[[ clickie ]]
Style of clothing;;
clickie
clickie
clickie
clickie
clickie
clickie
clickie
Theme songs;;
starships -- nicki minjai
chasing the sun -- the wanted
Favourite songs;;
glad you came -- the wanted
lightning -- the wanted
live while we're young -- one direction
little things -- one direction
die young -- kesha
tik tok -- kesha
your love is my drug -- kesha
smile -- avril lavigne
girlfriend -- avril lavigne
red taylor swift
we are never ever getting back together -- taylor swift
love story -- taylor swift
trouble -- taylor swift
whistle -- florida
troublemaker -- olly murs
impossible -- shontelle
teenage dream -- katy perry
wide awake -- katy perry
also theme songs
Social networking;; 
tumblr -- littlerosie
facebook -- flutter
twitter -- melody
myspace -- petitenote

`` We got to you;;
All picture links;; 
http://s3.favim.com/orig/46/br…aphy-Favim.com-412408.jpg
http://s2.favim.com/orig/33/ad…mera-Favim.com-267092.jpg
http://25.media.tumblr.com/tum…p7rb0rzK1qg2xooo1_500.jpg
http://s2.favim.com/orig/35/bi…girl-Favim.com-287883.jpg
http://favim.com/orig/201106/1…raphy-Favim.com-73137.jpg
http://s6.favim.com/orig/65/be…thes-Favim.com-584606.jpg
https://encrypted-tbn3.gstatic…a_AWwXkUmUkWgXuDw2QefyPaG
Lad you'll rp;;
Louis Tomlinson
Activity;;
8-9/10
Codeword;;
Milkshake[/align]