Stormlight | 46 Moons | Tom | Warrior
As the patrol traveled on, Stormlight flicked an ear and decided to strike up a conversation. Silent patrols were just boring."So," He began, swishing his tail as he pushed his way through the tall grass. "How is Olivepaw's training going, Ivystorm?" He briefly wished he had his own apprentice here with them, but figured it would be best to let the energetic she-cat sleep in. Besides, Olivepaw was still a young apprentice, so the progress of his training was of upmost importance. Not that he doubted his friend's training capabilities; he was deputy, after all.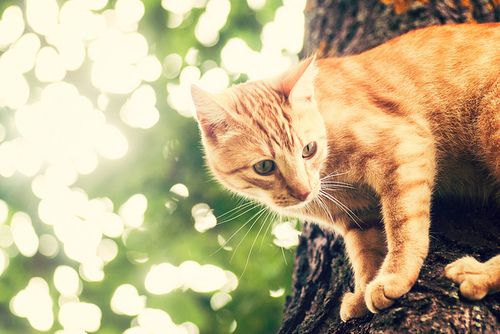 Bumbleheart | 33 Moons | She-Cat | Warrior
Bumbleheart merely hummed in response, gazing at her nephew with a tad of concern before slowly resting her head back on her paws. Perhaps someday he would find the motivation and courage to branch out; after all, what apprentice dreaded training? The ginger she-cat let out a sigh and closed her eyes, content with laying there in silence next to Longpaw as she didn't have anything else to say. She wondered what it might have been like if she had been his mentor, but shook the thought away, knowing very well that family members should never mentor their kin. That would surely lead to a variety of problems.

Larchpaw | 10 Moons | Tom | Apprentice
The tom flicked his ears as Russetpaw spoke and turned his head back to meet his friend's hopeful gaze. It was true; there was still no sign of Ivorypool and sitting around in camp was incredibly unproductive. Instead of answering the question himself, Larchpaw swiveled his head around to cast a questioning look towards Thornwhisker, knowing he had heard the other apprentice's inquiry. Sure, Larchpaw was older than Russetpaw by a few moons and would surely be more advanced in his training, but the more the merrier, right? The young tom jumped to his paws enthusiastically and stepped towards his mentor, staring at him with his usual curious green gaze. "What will we be doing today?"