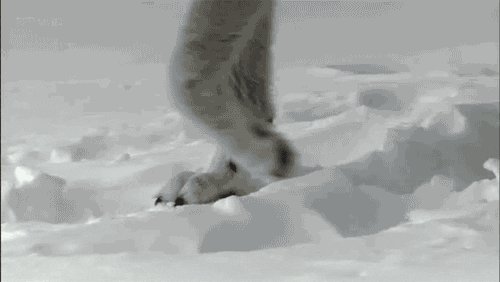 One lone wolf walks through the snowy icy tundra alone. Nobody knows where they're going. All they know is that the wolf needs to get there, and moves with a purpose. Soon, other wolves show up. Each also traveling for a specific reason. However, the winter months are unkind to travelers, even resident beasts like these. While each wolf needs to get somewhere for a specific cause, pure will and determination alone aren't going to get them very far. Slowly, but surely, the wolves begin to talk and work together. Eventually, this begins to create a wolf pack.
Rules
1. No sex or birthing scenes, they can happen but blur them out. No one needs to see that.
2. There will be gore, but it will be very mild, such as mild amounts of blood and small injuries. Characters can have limbs missing, but please don't explain in detail how they lost them.
3. I'm indifferent about swearing, just no offensive slurs.
4. No fighting OOC, but it is perfectly acceptable IC.
5. You can't have a relationship with or kill someone else' character without asking their owner for permission first.
6. Please no godmodding, Mary Sues, or other OP characters. No one can be perfect.
7. Please no mate begging.
8. Don't even bother asking for high positions right away, as the thread will start off when the wolves are traveling and they just begin to interact with each other. So basically before they start forming the pack.
9. LGBTQ welcome.
10. This is a jump-in thread so you do not have to make or ask for a form.
11. This is a semi-advanced to advanced thread, so please try to use detailed paragraphs for your posts. No one liners unless you absolutely have a reason to.
12. Pm me if you have any questions, comments, concerns, or any major plot ideas.
13. Have fun!
Endim's paws pressed against the snow that was the same character lor of her pelt beneath her. It was getting tougher and tougher to walk this distance. Her legs burned from walking nonstop, and her weight was bringing her down. It was impossible to stop moving. While she had to rest and hunt for food, the winter months were unkind to wolves like her, and even if she prevented her ears from getting frostbite, there were still the larger beasts that roamed the tundra. No, she couldn't stay negative. She had to do it for them. The white wolf swayed a bit as she continued to walk, her tongue hanging and causing her to pant. However, the fire of determination in her eyes would be the only thing to warm her, and she would keep on going, and she would only be stopped when she was dead.