The giveaway for early May is actually two games! The first person who is drawn will get first pick and the remaining game goes to the other person. One copy of each game! Join the Discord server to enter!

Our first game is: Dark Souls III with Ashes of Ariandel DLC! Winner of gamescom award 2015 "Best RPG" and over 35 E3 2015 Awards and Nominations. DARK SOULS™ III continues to push the boundaries with the latest, ambitious chapter in the critically-acclaimed and genre-defining series. As fires fade and the world falls into ruin, journey into a universe filled with more colossal enemies and environments. Players will be immersed into a world of epic atmosphere and darkness through faster gameplay and amplified combat intensity. Fans and newcomers alike will get lost in the game hallmark rewarding gameplay and immersive graphics. Now only embers remain… Prepare yourself once more and Embrace The Darkness!

Check the Steam page for more info!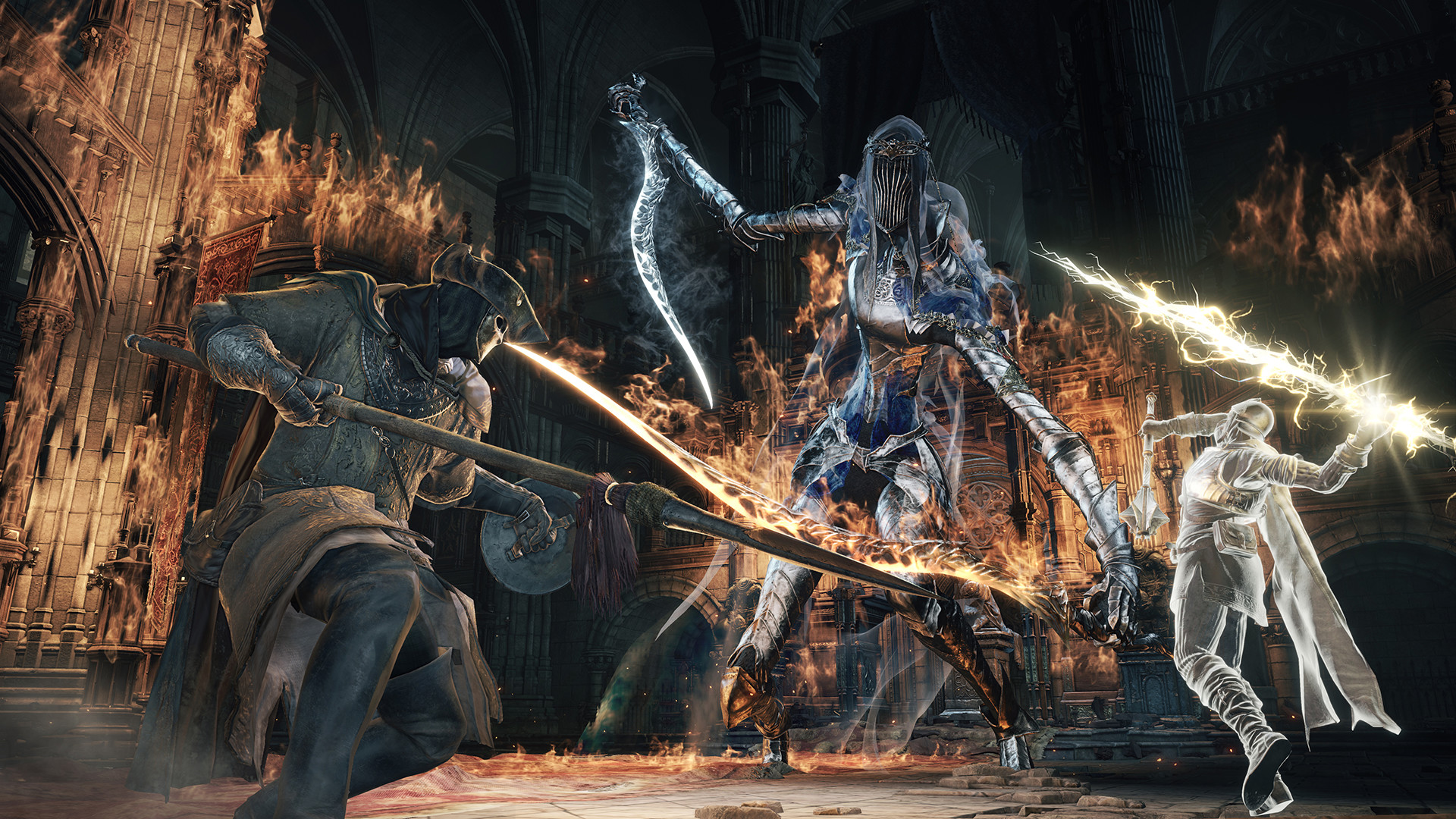 Our second game is: Deus Ex Mankind Divided! The year is 2029, and mechanically augmented humans have now been deemed outcasts, living a life of complete and total segregation from the rest of society. Now an experienced covert operative, Adam Jensen is forced to operate in a world that has grown to despise his kind. Armed with a new arsenal of state-of-the-art weapons and augmentations, he must choose the right approach, along with who to trust, in order to unravel a vast worldwide conspiracy.
Check the Steam page for more info!